FOR IMMEDIATE RELEASE
May 16, 2017
Contact: Tara Brown
tara.brown@inspfilms.com
803-448-2698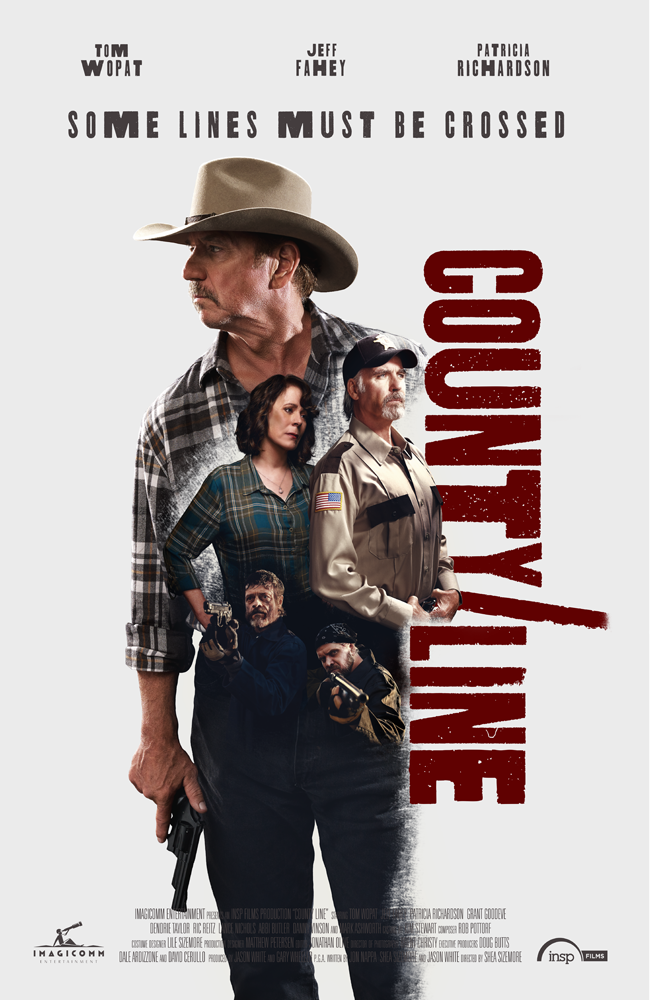 The Historic Ritz Theatre at The Schaefer Center to Host the First Theatrical Release of "County Line"
INSP Films debuts its newest movie in Toccoa, GA June 16-18
Indian Land, SC–INSP Films has chosen Toccoa, GA, to host the premiere of its newest release, County Line.  The action-packed crime drama was shot in Toccoa in 2016.  The announcement comes from Gary Wheeler, Vice President of Original Movies at INSP Films.
"The city of Toccoa provided the perfect backdrop for County Line," said Wheeler.  "We needed rural landscapes, a racetrack, a small-town diner, a courthouse and other unique shoot locations.  Toccoa provided these and more.  It's fitting that the townspeople, many of whom played extras in the film, will be one of the first audiences to see it."
County Line tells the story of Alden Rockwell, an aging ex-sheriff dealing with the recent death of his wife and forced into retirement after losing a re-election bid.  When his old war buddy, closest friend and neighboring sheriff, Clint Thorne, is shot, Rockwell finds himself in the middle of a non-sanctioned investigation.  Amidst a dangerous threat to his own life, Rockwell refuses to stand by while a ruthless element takes over the town.
Cast in the leading role as Alden Rockwell is Tom Wopat (The Dukes of Hazzard, Longmire, Django Unchained). Sheriff Clint Thorne is played by Jeff Fahey (Texas Rising, Justified, Lost, Under the Dome). Patricia Richardson (Home Improvement, The West Wing) plays the spunky diner owner, Maddie Hall.  Dendrie Taylor (Saving Mr. Banks, Out of the Furnace, True Blood) plays Clint's straightforward but fiery wife, Jordan Thorne.
County Line is produced by INSP Films and distributed by Imagicomm Entertainment.  The film was written by Jon Nappa (When Calls the Heart, Super Snoopers), Shea Sizemore (Not Forgotten, A Sailor's Song) and Jason White (Christmas on the Coast).  The producers are Jason White and Gary Wheeler.  David Cerullo, Dale Ardizzone and Doug Butts are the executive producers.
For additional information, please visit www.countylinemovie.com.
###
About INSP Films
INSP Films is a theatrical motion picture production company owned by television network INSP.  Founded in 2015, it produces films that are inspiring, heartwarming and family-friendly.